Olson Visual does graphics for Larry Sultan Retrospective at LACMA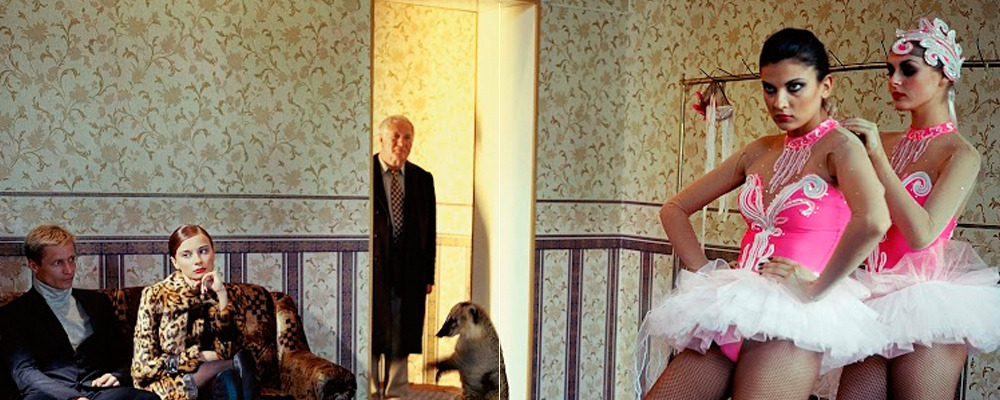 On November 9, 2014 the new Larry Sultan exhibition opened at the Los Angeles County Museum of Art. Sultan was a very influential photographer based here in California. He spent his childhood in San Fernando Valley. This experience inspired much of his work. The Valley (1998-2003) was a series of photographs that he described as "…the adult film industry and the Valley's middle-class tract homes that serve as pornographic film sets." Other photos include:  Swimmers,  Evidence, Pictures from Home. The exhibition has about two hundred all-together that span throughout his career.
He was known for his vibrant use of color with personal stories. One image was of his father that was called Practicing Golf Swing, 1986. It has a very realistic interpretation of California living and suburbia.
Olson Visual worked on this exhibition. Their work included a beautiful wall graphic as you enter in the show. Check out these amazing photographs from LACMA.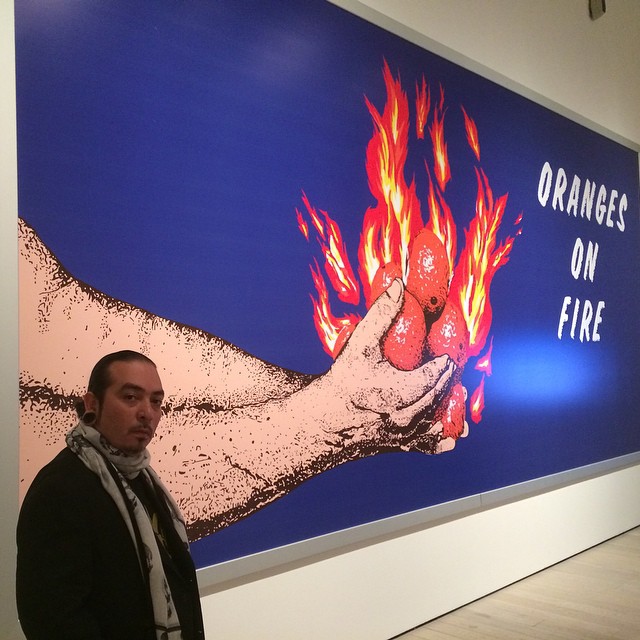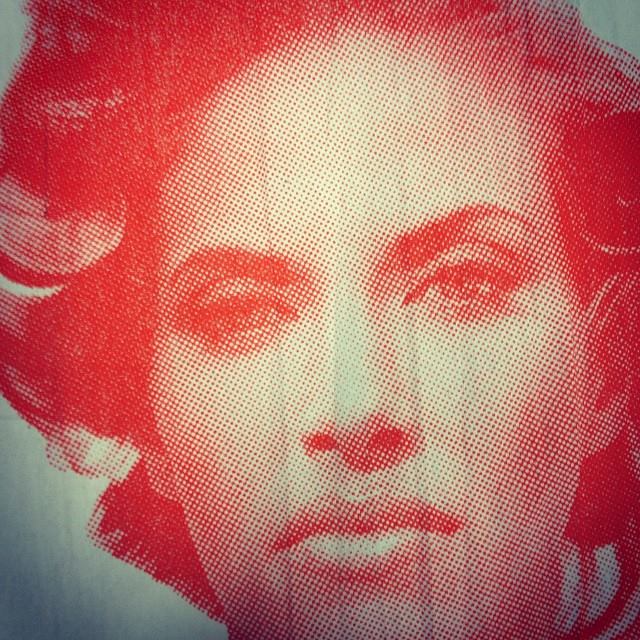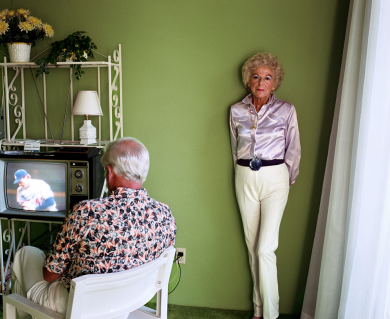 Larry Sultan:  Here and Home
November 9, 2014–March 22, 2015