Olson Visual creates window graphics and murals for Guillermo Del Toro: At Home With Monsters at LACMA
Los Angeles County Museum of Art introduced the new exhibition, Guillermo Del Toro:  At Home With Monsters. It invites attendees to look inside the San Fernando Valley home of the famed director. Del Toro was known for  television, book projects and films such as:  Crimson Peak, Backbone, and Pan's Labyrinth.
The show takes the viewer into the mind of the director while showing his creative process and inspiration for his films. It includes:  drawings, paintings, puppets, dolls, books, sculptures, etc. These are all organized thematically:  horror, science fiction, and magic memorabilia. He explains that he is not a collector and considers them toys.
Guillermo Del Toro was born in Guadalajara, Mexico. He made his first film at the age of 8 and continued his interest in film by studying under special-effects artist Dick Smith. For ten years, Del Toro being a designer and formed the company, Necropia. When he was 33, Miramax Films gave him $30 million to produce his major motion picture, Mimic. It was a success. While filming, his father, Federico del Toro was kidnapped in Mexico. He was released after paying a ransom. This was the turning point for del Toro to leave Guadalajara with his family and move to California.
Olson Visual helped to create an amazing exhibition at the Los Angeles County Museum of Art. Check out these images! The window and mural graphic has been one of most shared images from the show.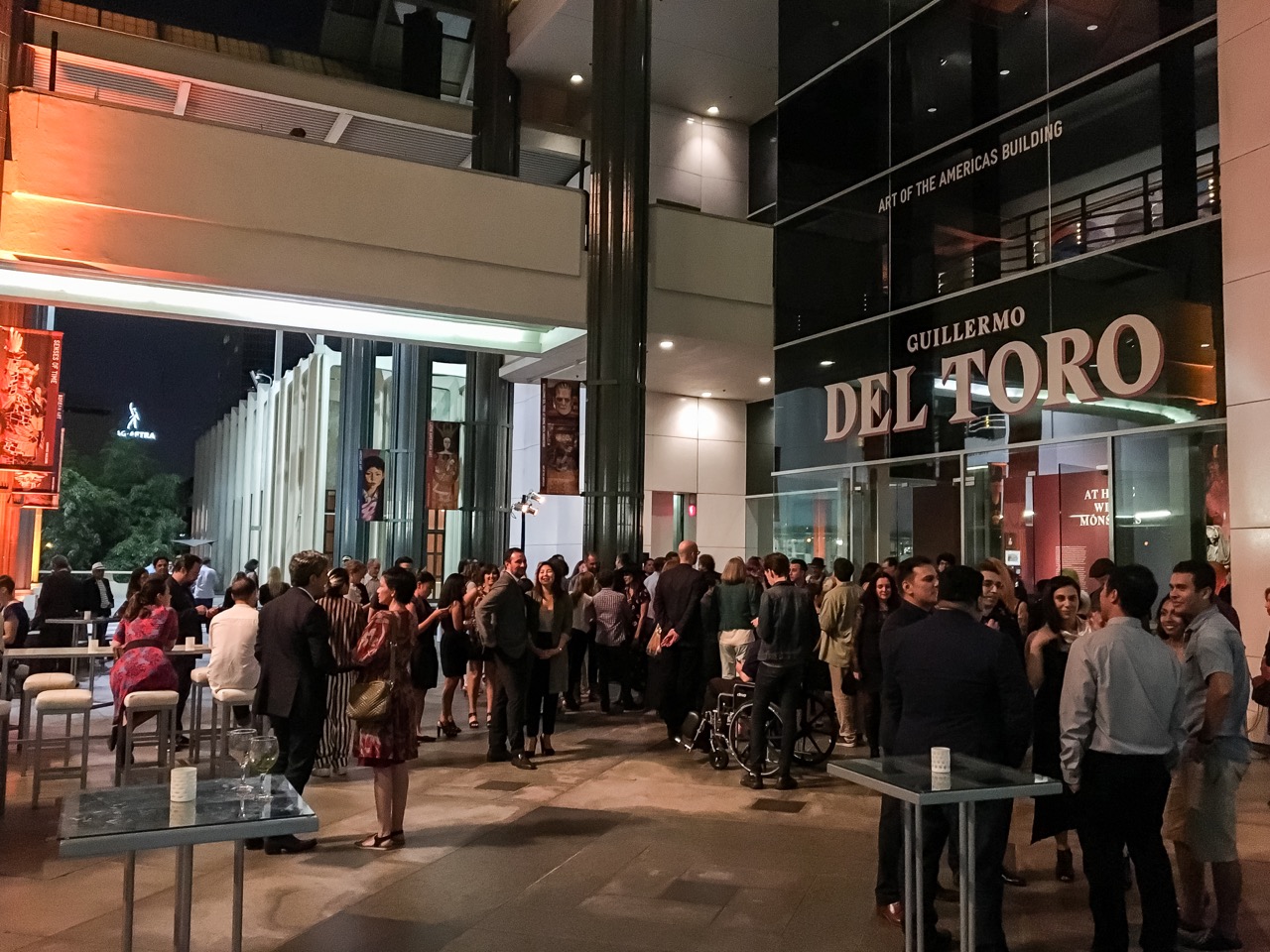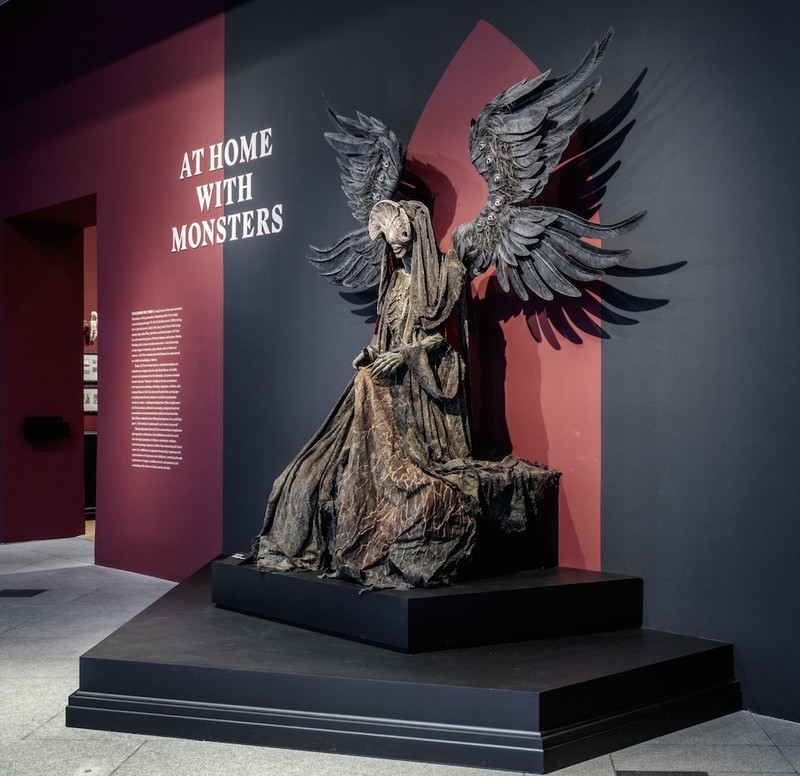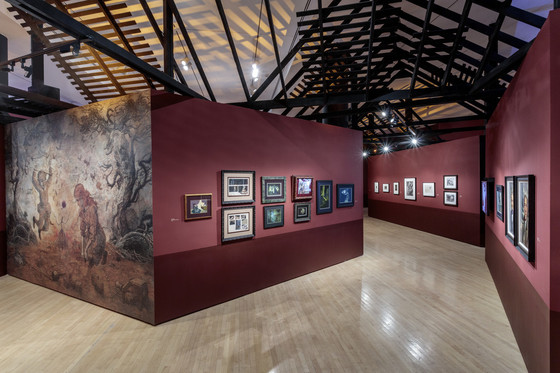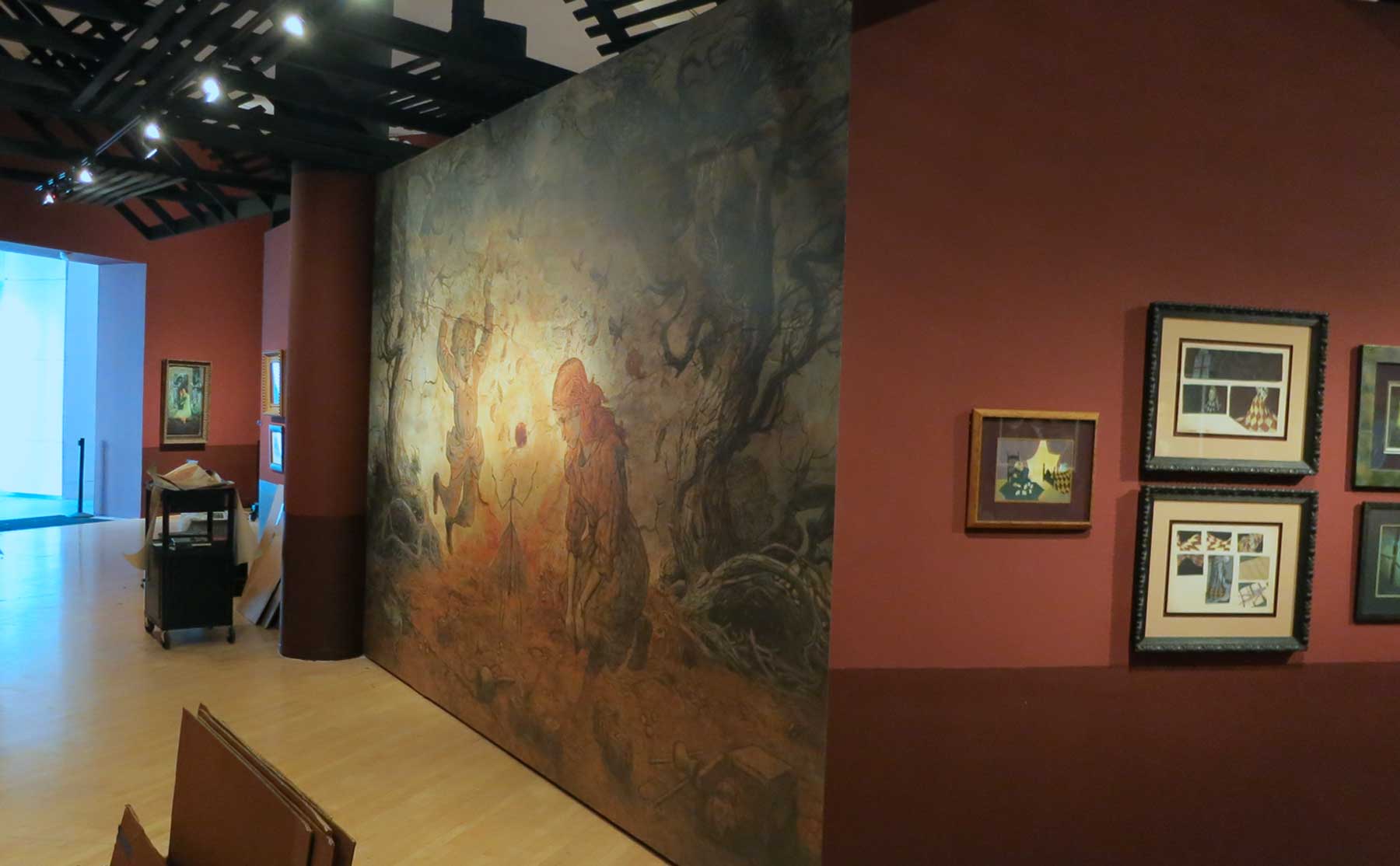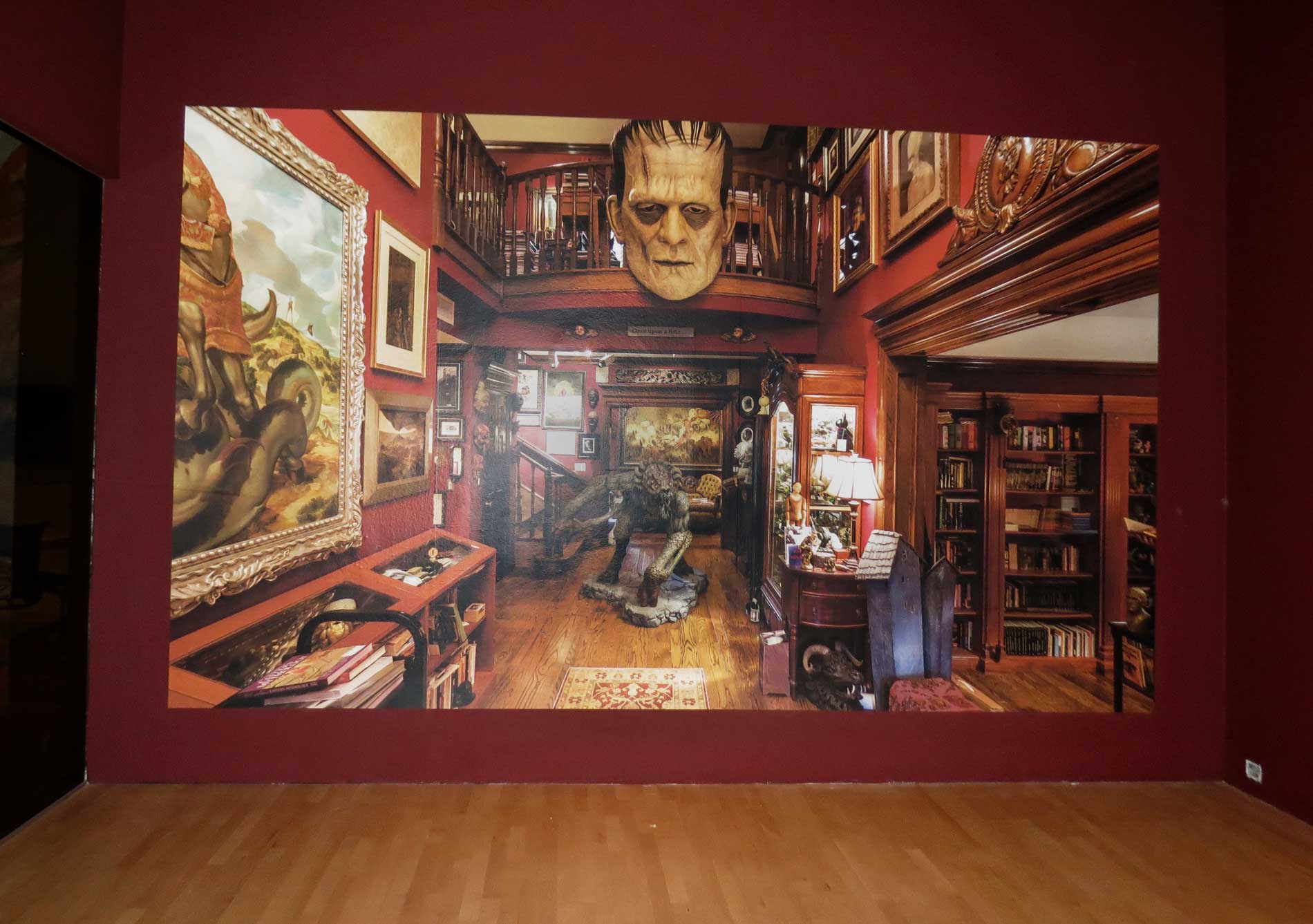 Save
Save
Save