Olson Visual creates spectacular graphics for Robert Mapplethorpe: The Perfect Medium at Getty Museum
The Getty Museum premiered a major retrospective of Robert Mapplethorpe's controversial photography. This expanded from the 1970s into the 1990s featuring still lifes, portraits, nude women and men and the well-known X Portfolio. Most of the acquisitions are from the Foundation that will exhibit at both the J. Paul Getty Museum and the Los Angeles County Museum of Art.
This show displays the legacy of a master of lighting in the art world and a pivotal leader in the gay culture. Mapplethorpe was known for his edgy content of the underground BDSM scene in New York City juxtoposed next to his sensitive flower images. Together, they evoked a new language of Roman and Greek style portraiture. He also completed many celebrity portraits, self-portraits, images of body-builders, and other erotic stereotypes. Before his death, he was to show at the Corcoran Gallery of Art in Washington, D.C. The media started to question if tax dollars should pay for an exhibition that was so obscene. This only brought more attention to the artist's work which drastically increased sales at Christies Auction House. He then became a household name and the rest is history. Unfortunately, he died at the young age of 42 from the complications of the AIDES virus. His work left a legacy and brought much attention to the gay community.
Here are images of the spectacular work that Olson Visual created for the Robert Mapplethorpe exhibition at the Getty Museum. Check out the large banner located as visitors drive up to the parking lot and the mural as visitors walk up to the entrance. There is also an image inside the main building to relate information about the show.
J. Paul Getty Museum
1200 Getty Center Drive
Los Angeles, CA 90049-1687
http://www.getty.edu
Robert Mapplethorpe:  The Perfect Medium
March 15 – July 31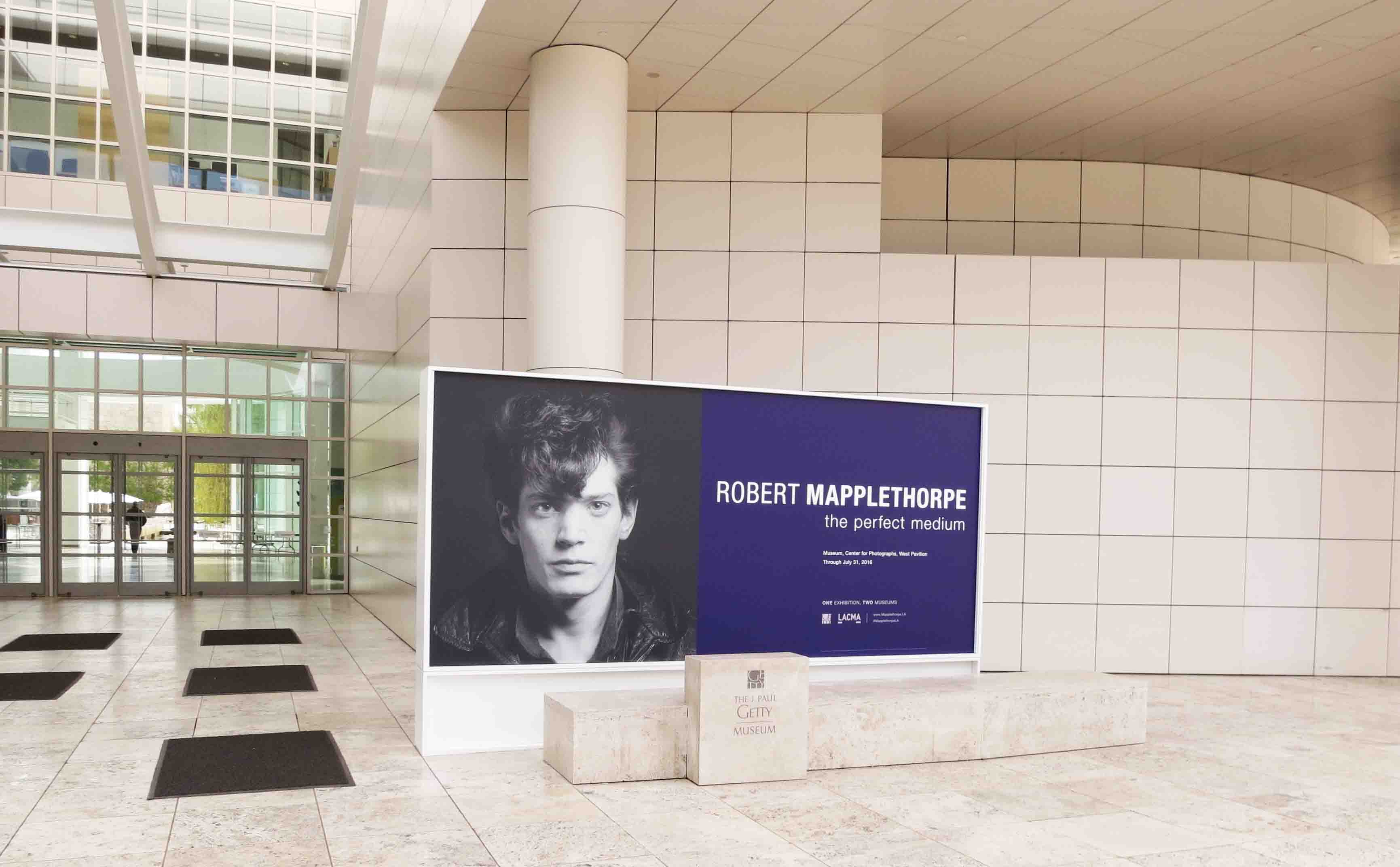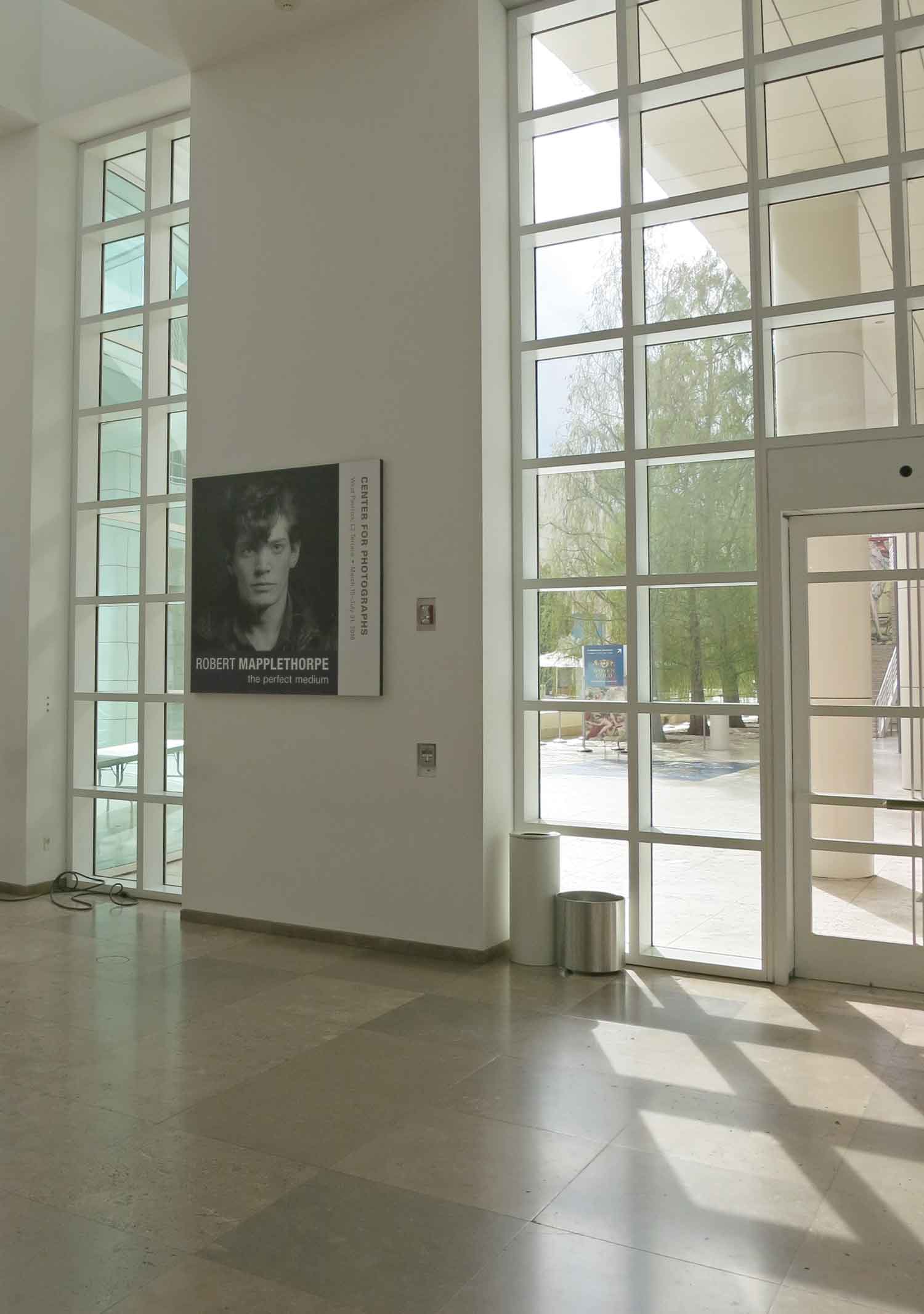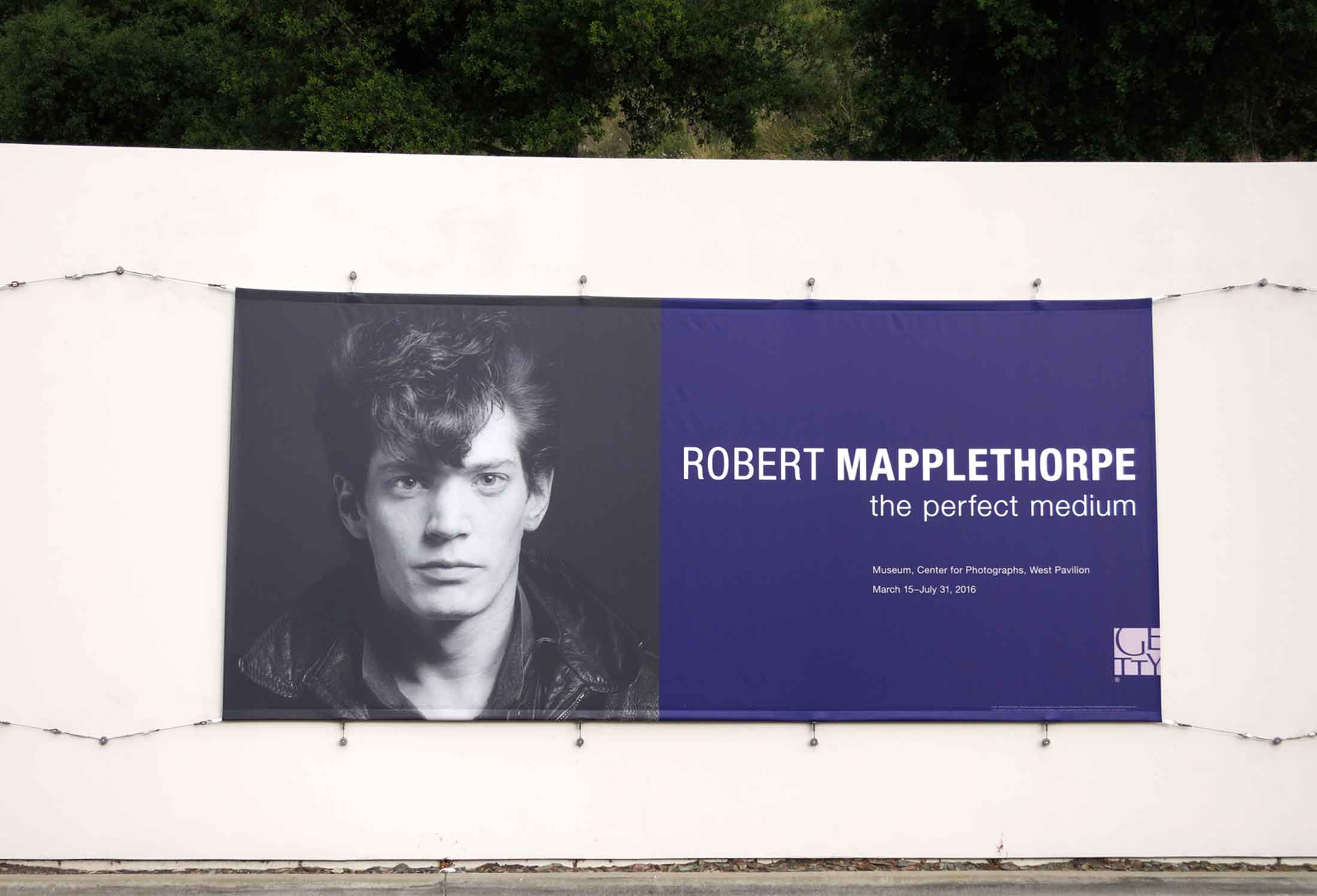 Save
Save
Save