Olson Visual creates large banner graphic for Maven of Modernism at Norton Simon
Maven of Modernism:  Galka Scheyer in California is the current exhibition at Norton Simon. It focuses on the life of Scheyer, the art dealer behind the "Blue Four" (Vasily Kandinsky, Lyonel Feininger, Paul Klee, and Alexei Jawlensky). During the Great Depression, the dealer organized lectures, publications, and art shows, to explore modernism from Europe. She also helped shape the modern art scene in California.
Galka Scheyer was born in Germany in 1889. She studied painting and piano, but later found the work by Jawlensky to be an inspiration. This inspired her to become an art supporter. In 1925, she moved to the west coast and found the enthusiastic audience interested in modern work. She also had powerful friends that included:  Edward Weston, Rivera, Frida Kahlo, and Imogen Cunningham. In 1930, she moved to Los Angeles where she met John Cage and other influential movers and shakers of the art world. She became the meeting point for a lot of art aficionados during this time period.
Olson Visual installed a large banner graphic for the exhibition on the outside of the museum.
Maven of Modernism
https://www.nortonsimon.org/exhibitions/2010-2019/maven-of-modernism-galka-scheyer-in-california/
April 7, 2017 – September 25, 2017
Norton Simon Museum
411 W. Colorado Boulevard
Pasadena, CA 91105-1825
626.449.6840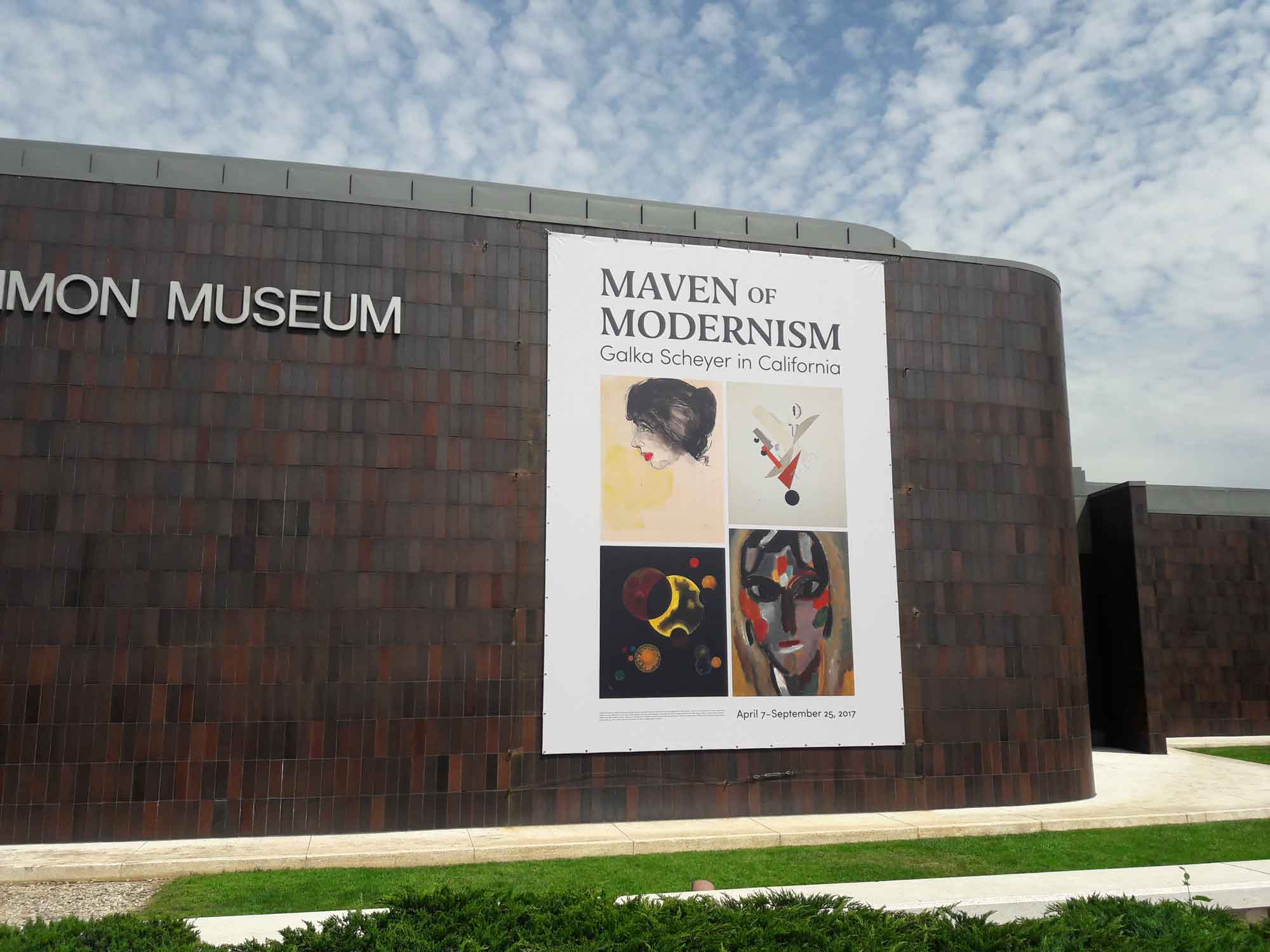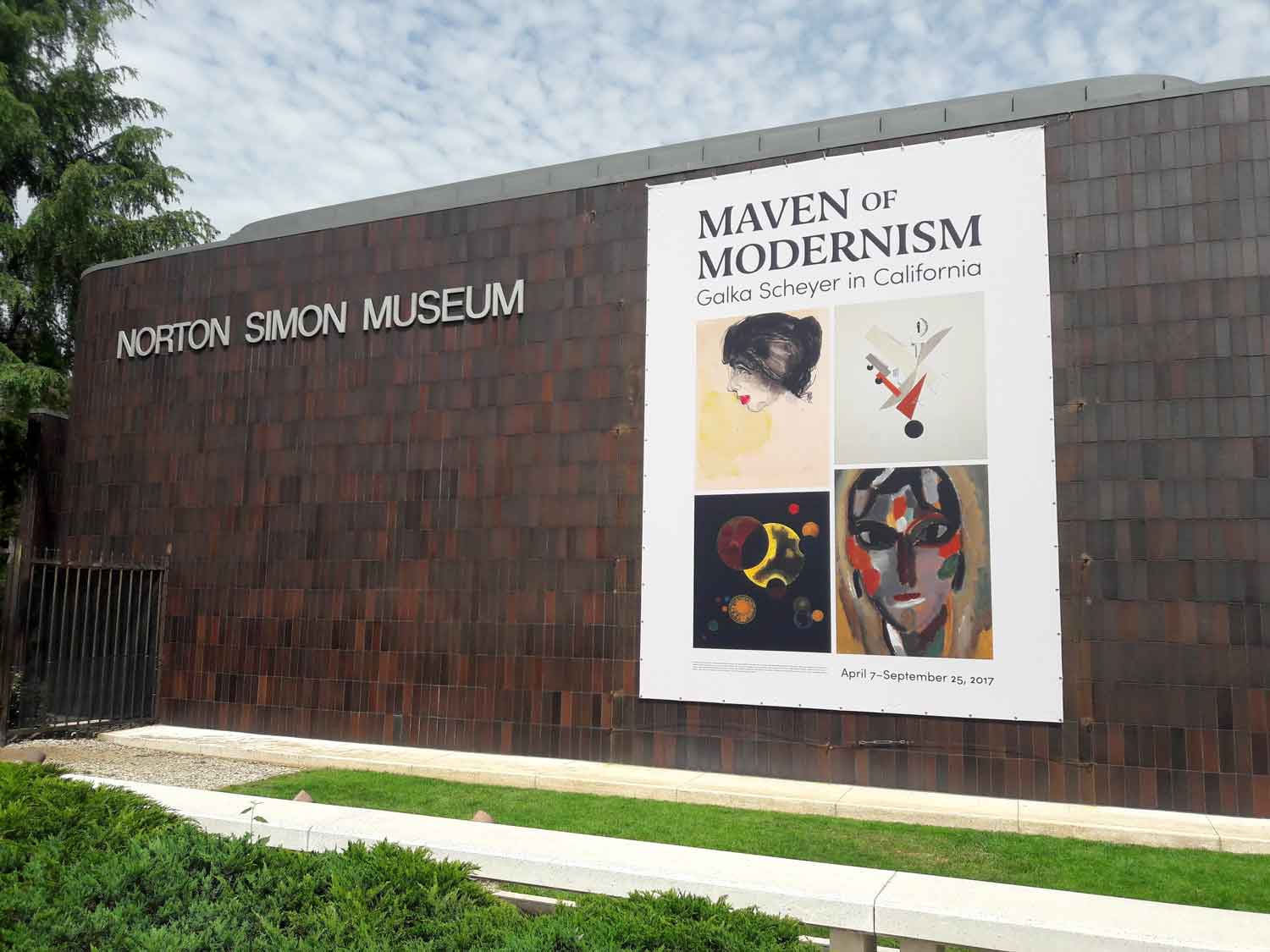 Save
Save
Save
Save