Olson Visual created wall graphics for UCLA Herb Alpert School of Music's 13th Annual All-Star Concert
Eight talented students of the UCLA Herb Alpert School of Music won the prestigious All-Star Competition. They won the opportunity to be soloists at the 13th annual concert with the UCLA Philharmonia. This is an amazing orchestra that represents one of the premier Southern California's orchestras in training. These students will have a chance to stand out and to be free to interpret the compositions their way. The winners include:  Amie Kang (cello), Anastasia Petanova (flute), Andrew Munro (piano), Joyce Kwak (violin),  Matthew Lombard (saxophone), Melody Jan (organ), Ryan Yamashiro (basson), and Yasmeen Richards (French horn).
Olson Visual created these wall graphics to showcase this concert and the winners. Check out these images!
13th annual All-Star Concert is May 18, 2017 in Royce Hall
UCLA Herb Alpert School of Music
https://www.schoolofmusic.ucla.edu/allstar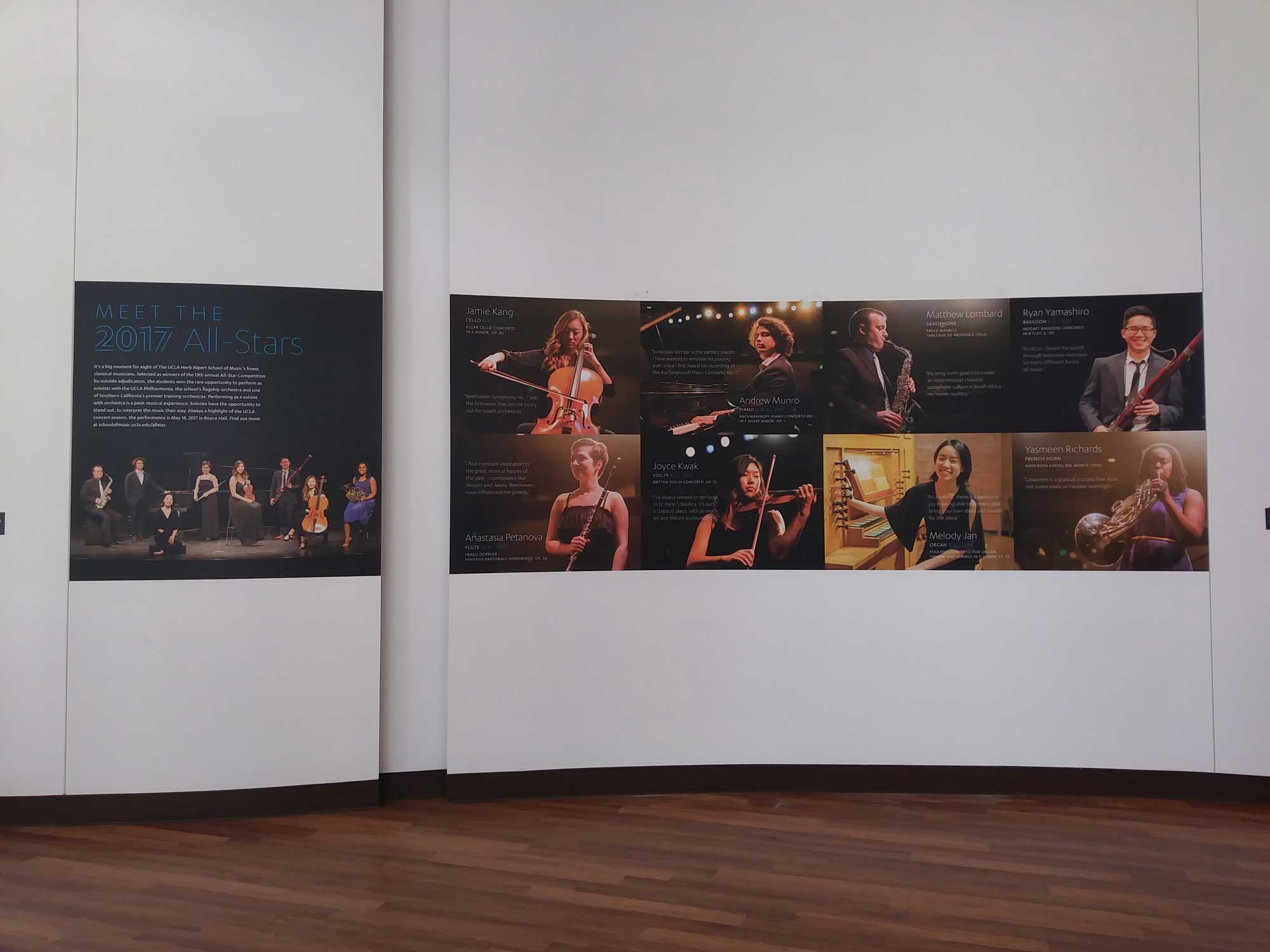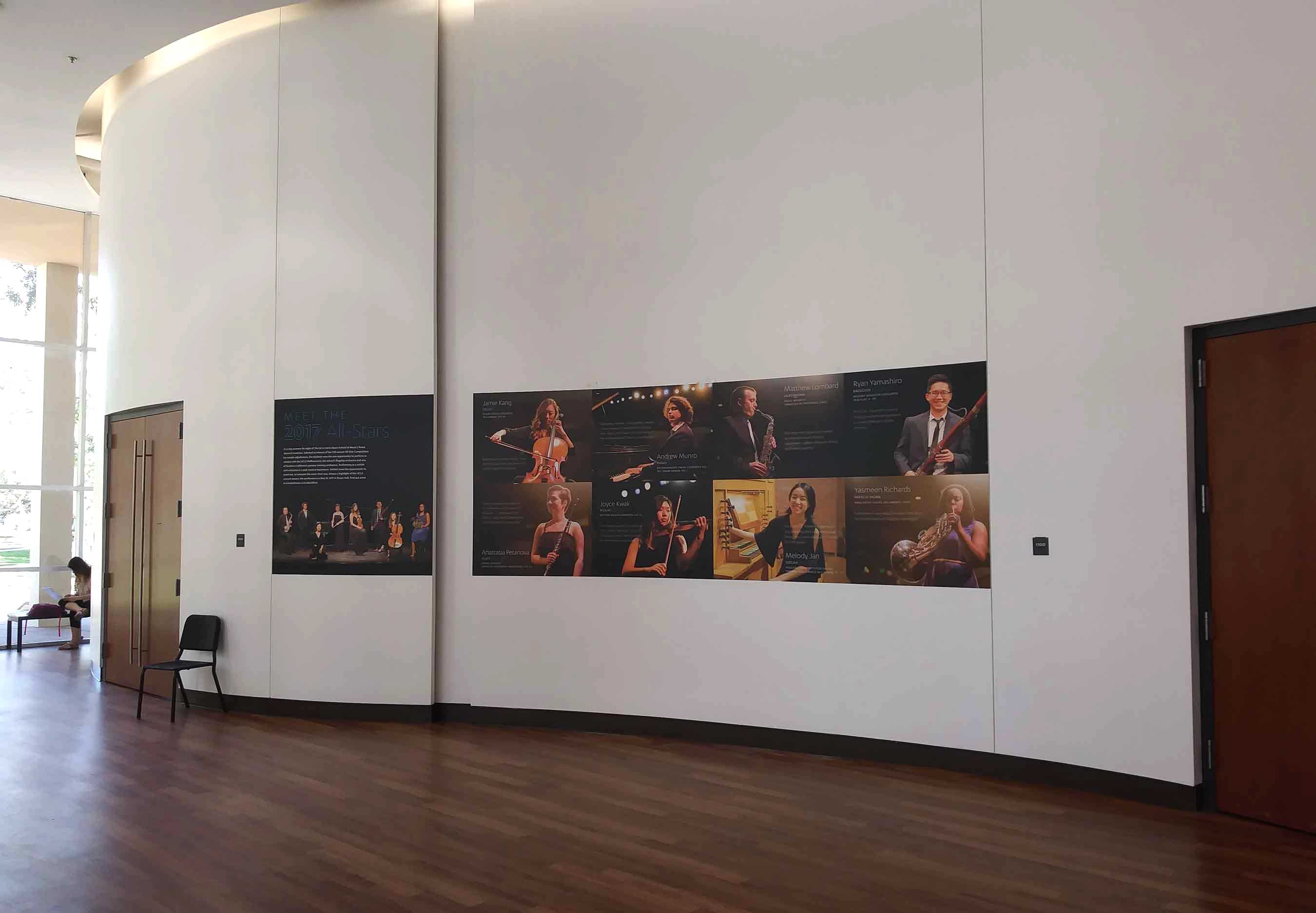 Save
Save