Desert X in Palm Springs 2017
"Desert X," is a site specific installation in the areas of Palm Springs with sixteen participating artists including:  Jennifer Bolande, Claudia Comte, Will Boone, Lita Albuquerque, Doug Aitken, Richard Prince, and Phillip K. Smith III. Neville Wakefield, the artistic director of the project, said that the participants chose their landscape, covering forty-five miles from Coachella Valley to Desert Springs. The end result was a diverse installation ranging from murals to large-scale works. Their concepts ranged from social issues to climate change.  Each work of art had one thing in common:  the relationship of the artist process to the terrain of the desert.
How did it get started?  Susan Davis, who works with the Annenberg Retreat in Sunnylands, had an idea about bringing the art closer to the public. Davis elicited the contributing editor for Palm Springs Life, Steven Biller. He had spoken to her about an article in 2007 where he wrote about an exhibition in New Mexico called Site Santa Fe. The show was considered vastly experimental and brought together a community. This inspired the duo to bring in Steven Nash, the executive director of the Palm Springs Art Museum.
The largest obstacle was the 3.5 million price tag on the installation. So, they brought in the Coachella Valley Music and Art Festival producers Paul Tollett and Skip Paige. They helped the biennial to became a non-profit. This encouraged philanthropists to donate larger amounts of cash. The board of the non-profit voted to hire Neville Wakefield to be the curator. Wakefield is known for being the curatorial advisor to MoMA PS1 and Frieze Projects.
How difficult was it? There were many obstacles to overcome. For example, Sherin Guirguis originally wanted to install her piece at the Salton Sea but couldn't get the governmental rights. Permits were considered the most difficult process. Doug Aitken's work, "Mirage" did not have the full budget of $500,000 to complete the project but the developer of Desert Palisades, the housing project at the location, stepped in to donate the rest. There were a few artists who bowed out due to the constraints of the desert.
The desert itself became a blank canvas for artists to dream large installations. It became more then a gallery exhibition by combining the community with the terrain and the viewer got to explore places that were not known to them including the botanical center. This journey for an art-seeker was quite amazing! It was a treasure hunt but instead of gold, the viewer was immersed in an extraordinary experience of site-specific works.
Desert X
Feb. 25 – April 30th, 2017
https://www.desertx.org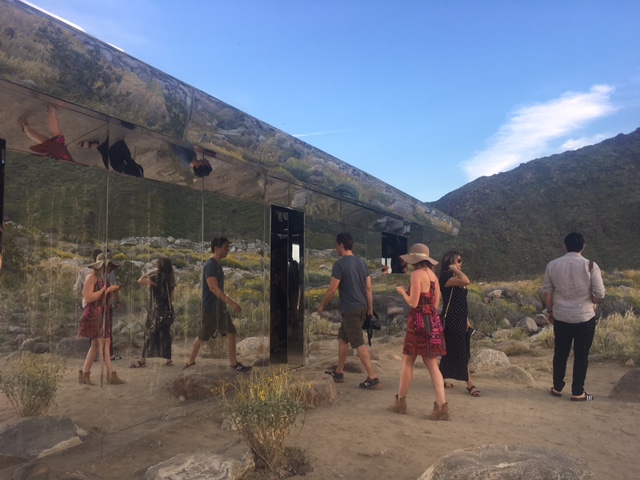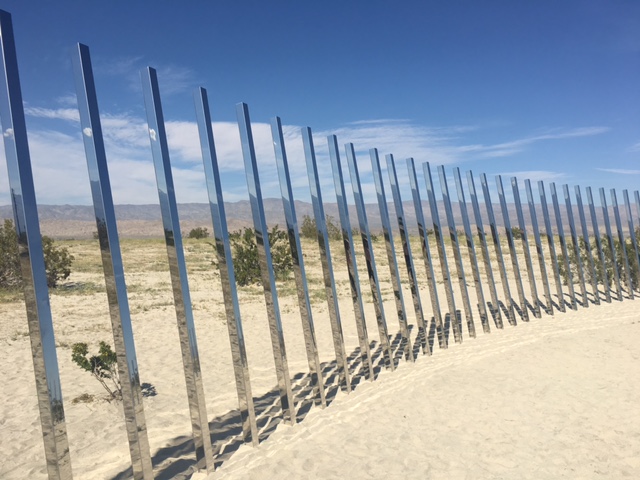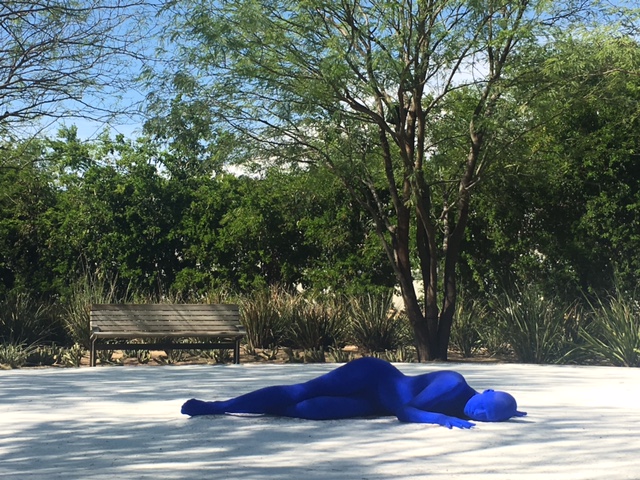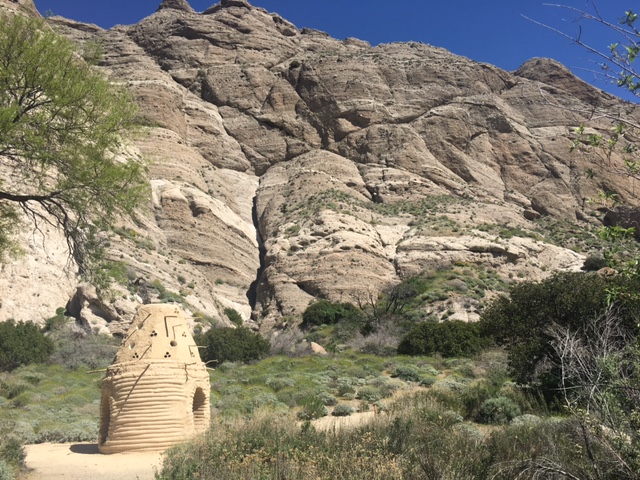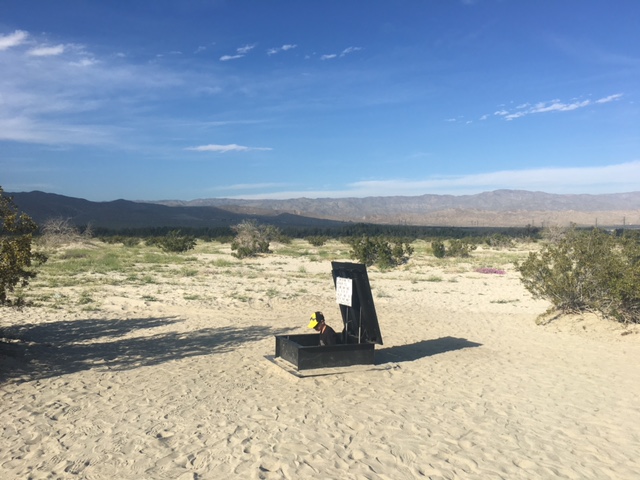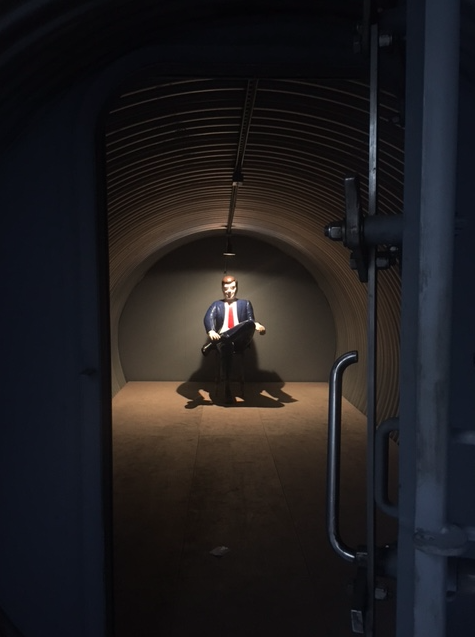 Save