Check out Olson Visual's work for Extreme Mammals exhibit at Natural History Museum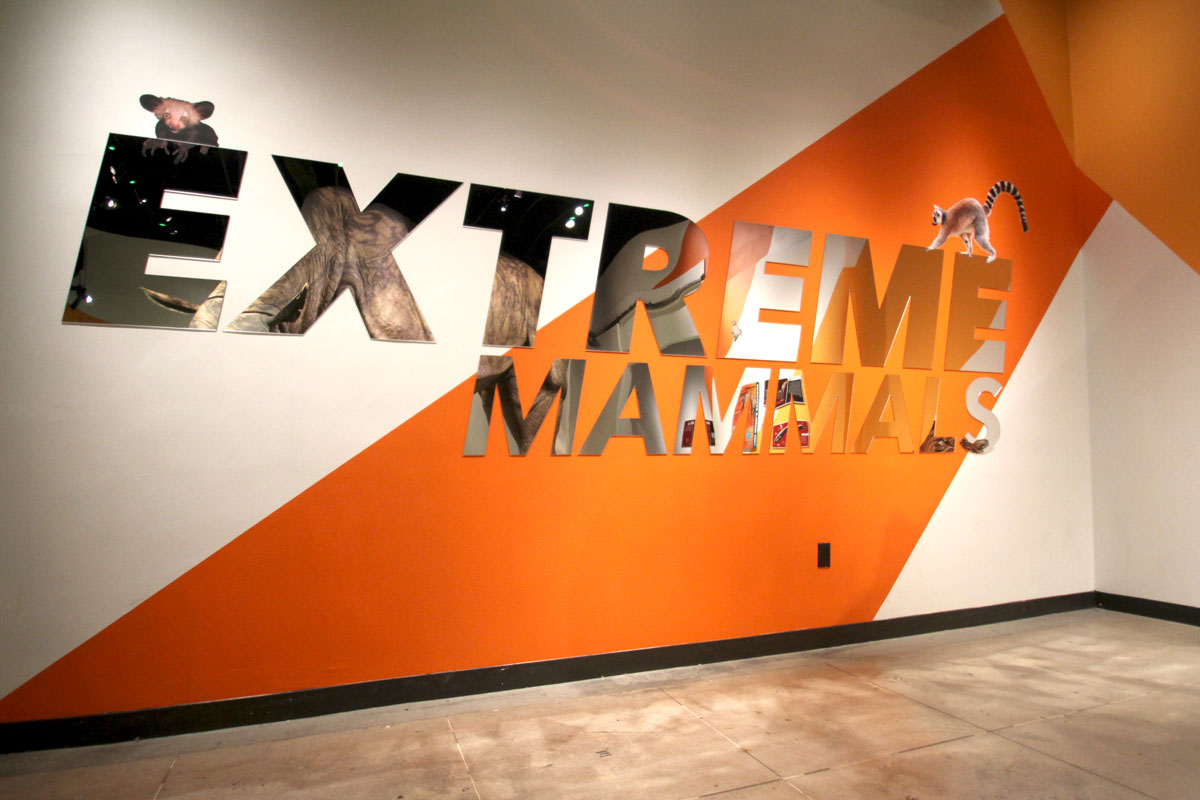 The Natural History Museum of LA have organized a show around the theme of unusual creatures, "Extreme Mammals". It highlights the diversity of the most interesting living and extinct animals.
The exhibition originated at the American Museum of Natural History in New York but LA focuses mainly on Southern California. It is curated by Xiaoming Wang, a paleontologist who frequented Tibet for large mammals including the rhino. He defines an "extreme" mammal as features that are extreme relative to humans.
One of the animals found in the exhibition is the giant mammoth who came over to the Channel Islands during the Ice Age. They could swim the 4-5 miles from mainland. The island ones were much smaller due to the limited food supply.
The other featured mammal is the mountain lion, the only cat to survive the Ice Age (saber-tooths, jaguar, American lion, etc.). The mountain lion was the smallest and can be found near Griffith Park today.
Check out the sharp and beautiful mural Olson Visual installed for "Extreme Mammals". Also, they created numerous wall and floor graphics.
"Extreme Mammals"
May 14 – Sept 7
Natural History Museum Los Angeles
900 Exposition Blvd, Los Angeles, CA 90007
https://nhm.org/site/explore-exhibits/special-exhibits/extreme-mammals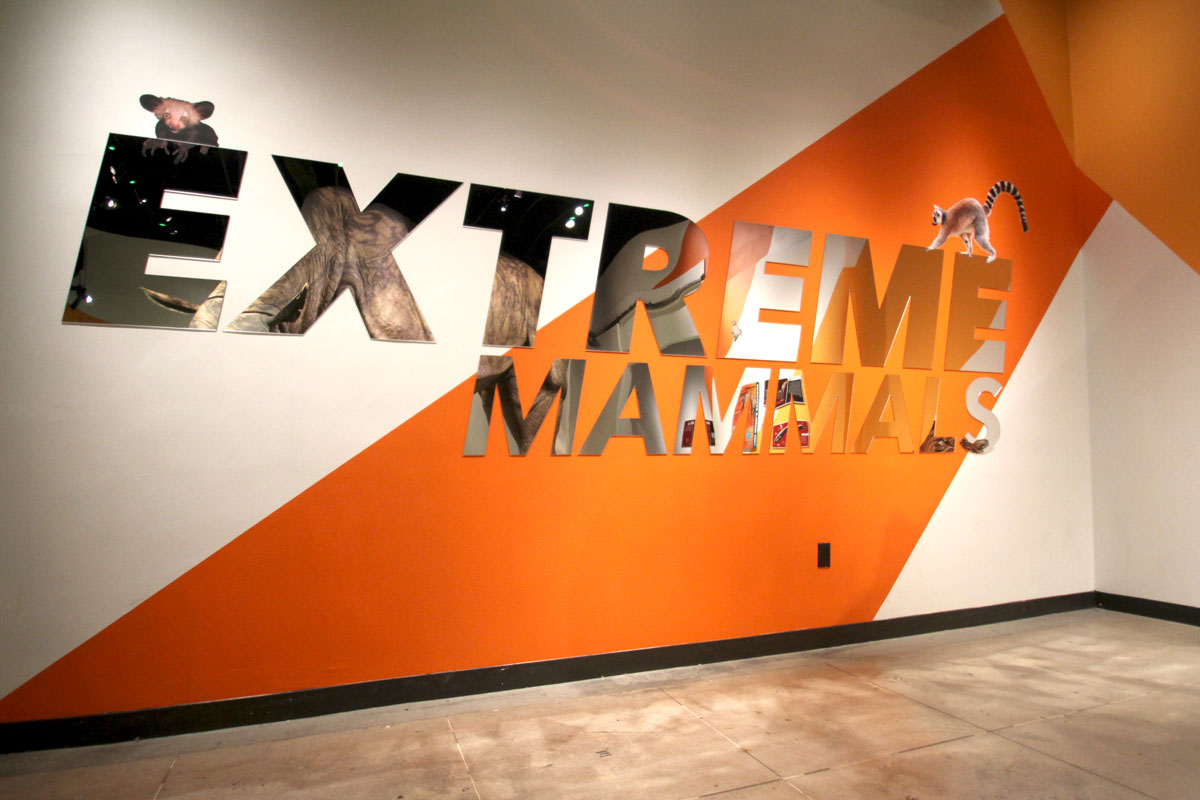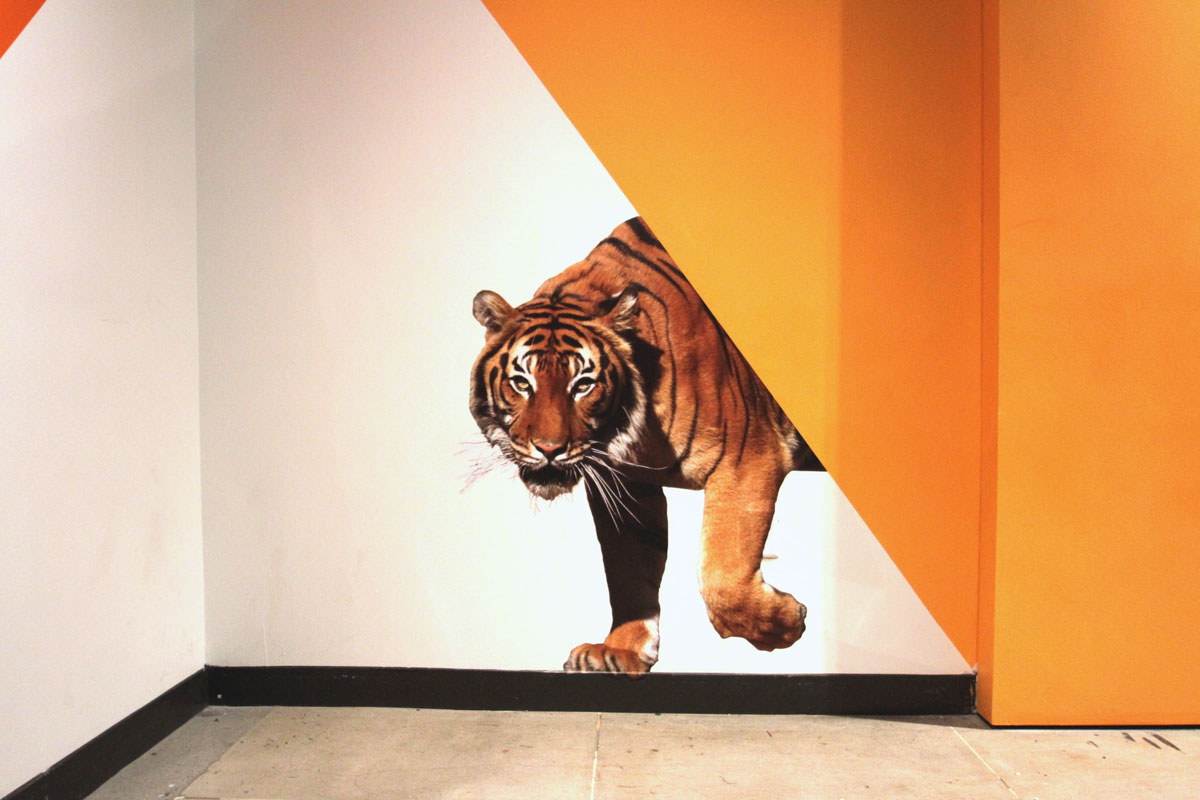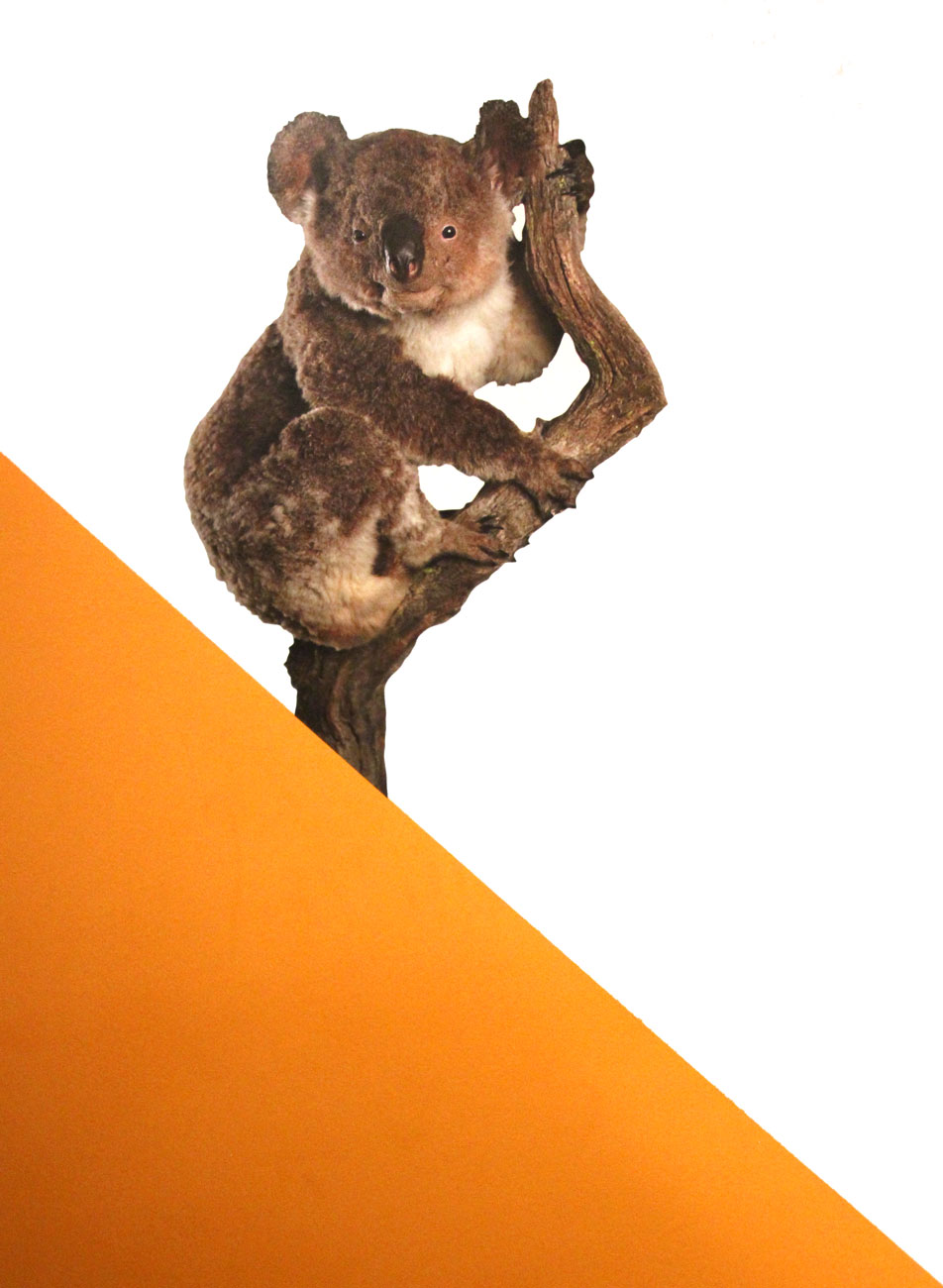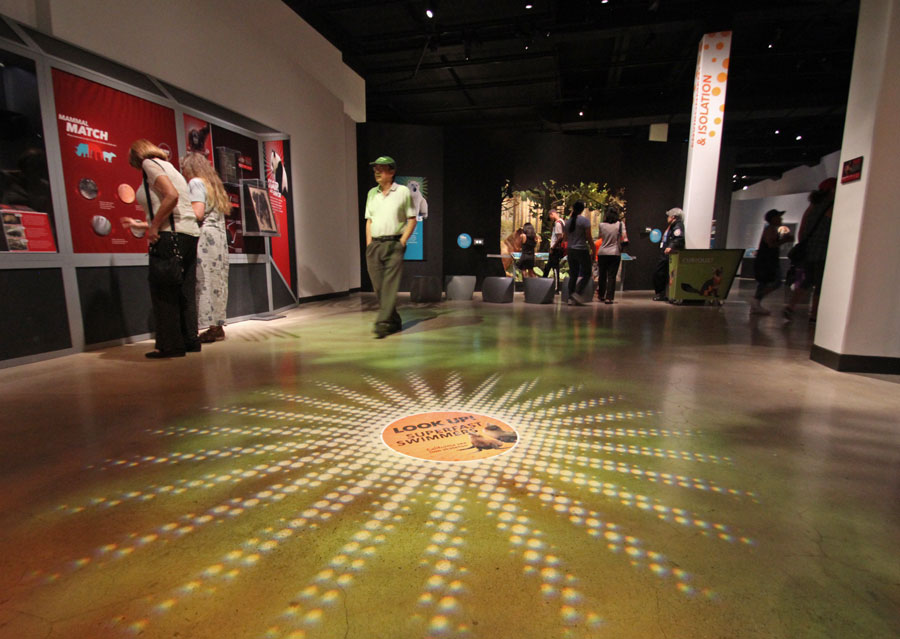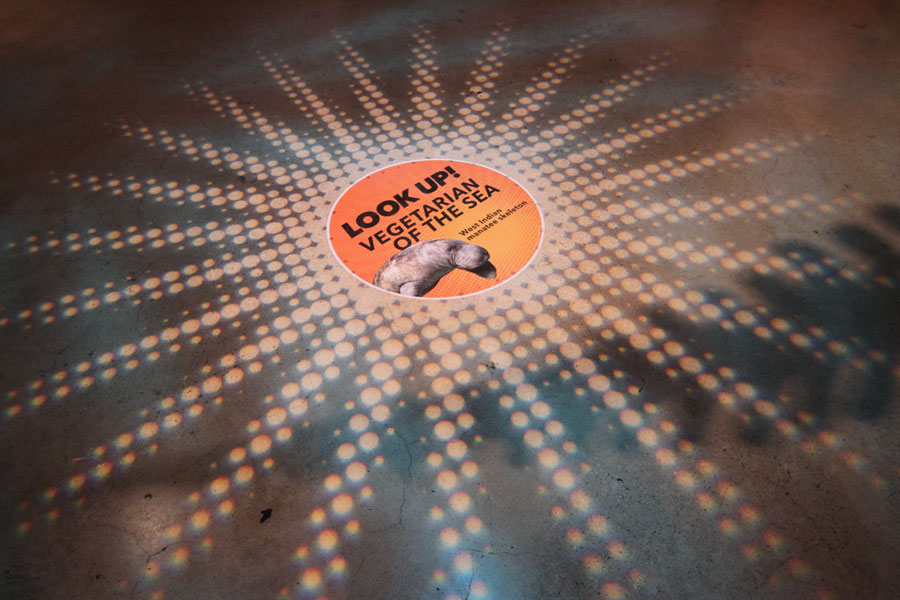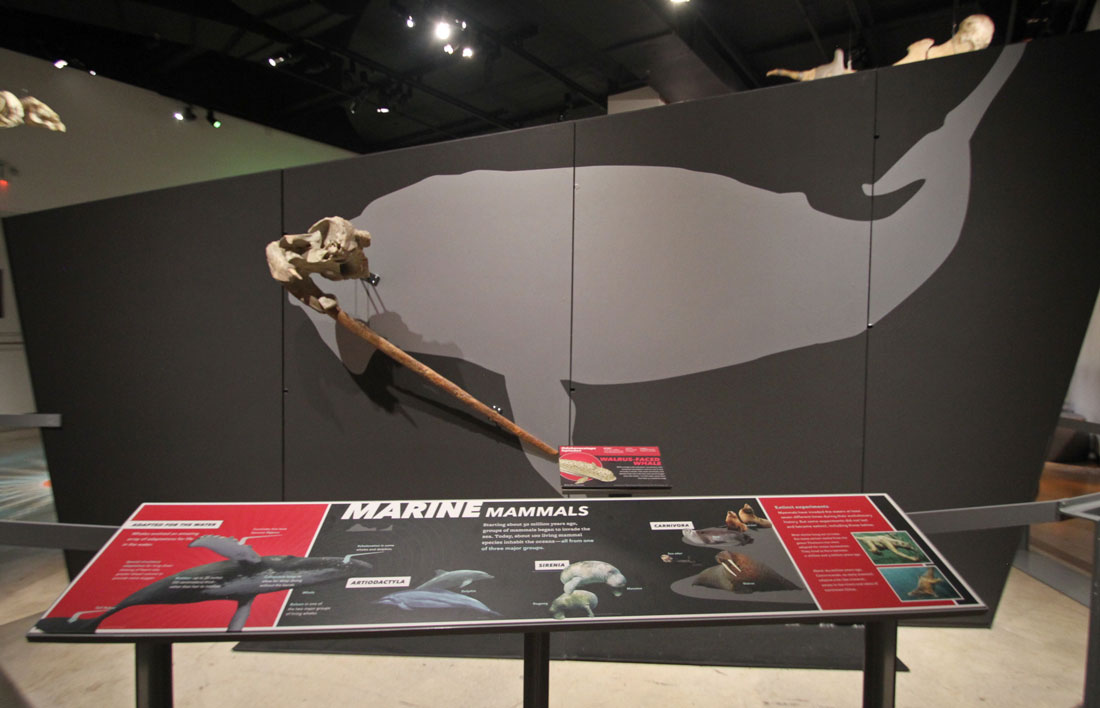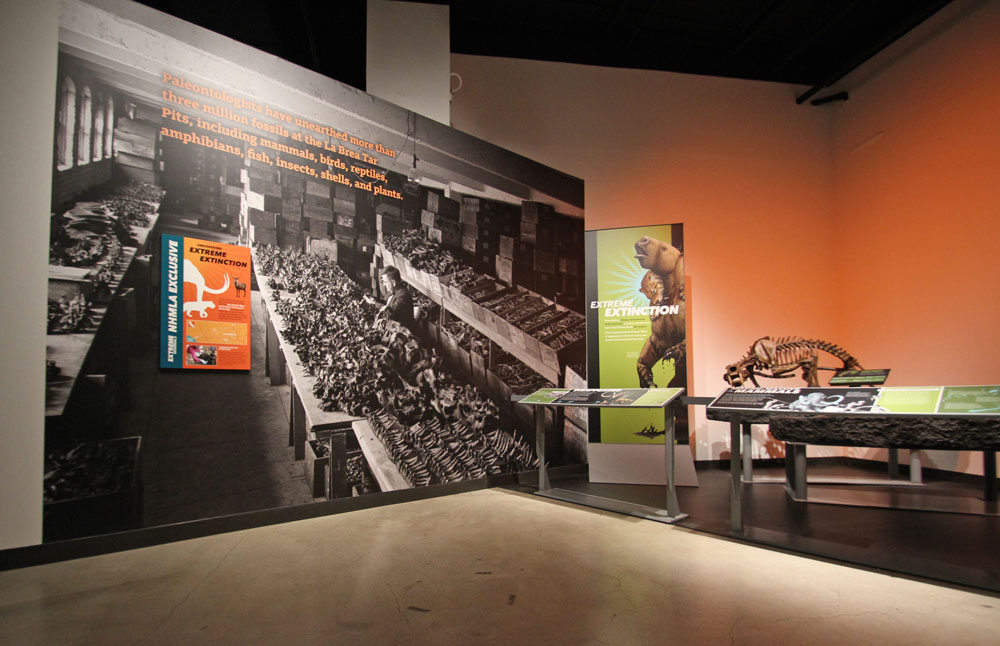 Save
Save
Save
Save